2012 International Convention
See the House of Delegates Action
The following pictures were taken at the 2012 International Conference in New Orleans.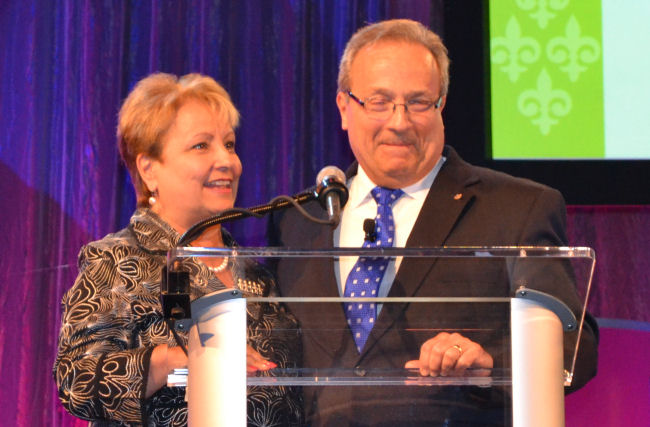 Rosemary DeJulio and Kiwanis International President-Designate Tom DeJulio during Saturday's closing ceremonies.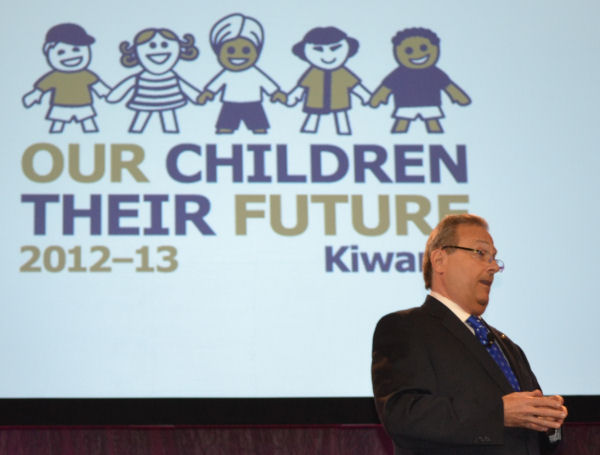 DeJulio closes the New Orleans convention with a speech setting the themes for the 2012-13 year.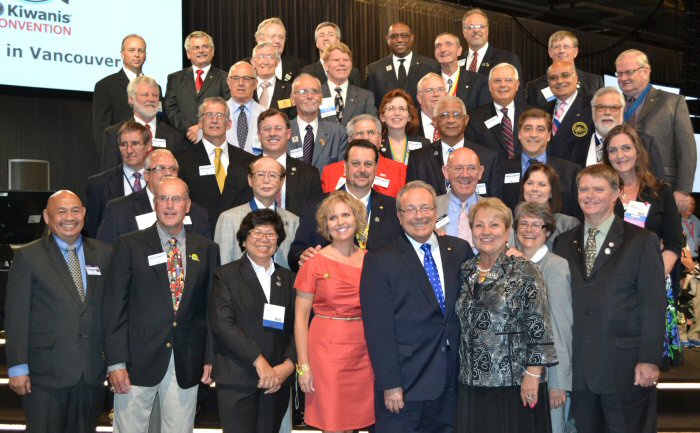 The DeJulios - in the first row - with the Governor-Elects from around the world who will lead Kiwanis during the 2012-13 year.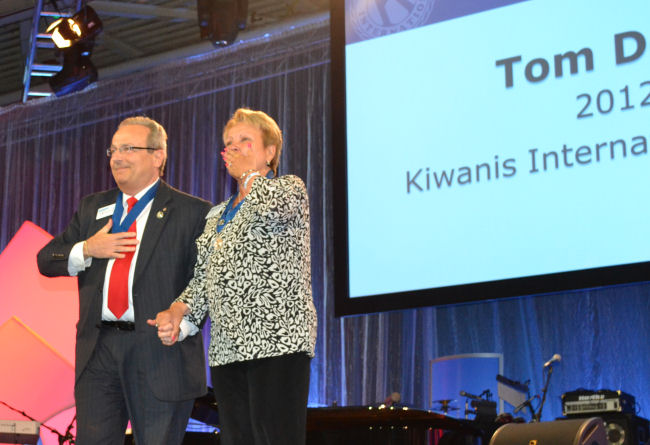 Kiwanis International President-Designate Tom DeJulio and Rosemary acknowledge the applause from delegates following his election.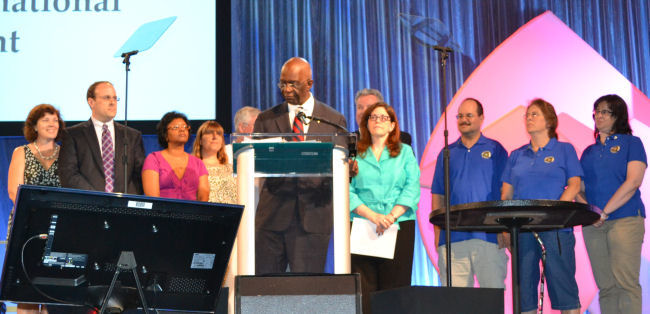 A group of Circle K members from the 1980s, when DeJulio was the New York District Administrator for Circle K, provided his nominating speeches. Greg Faulkner is at the podium.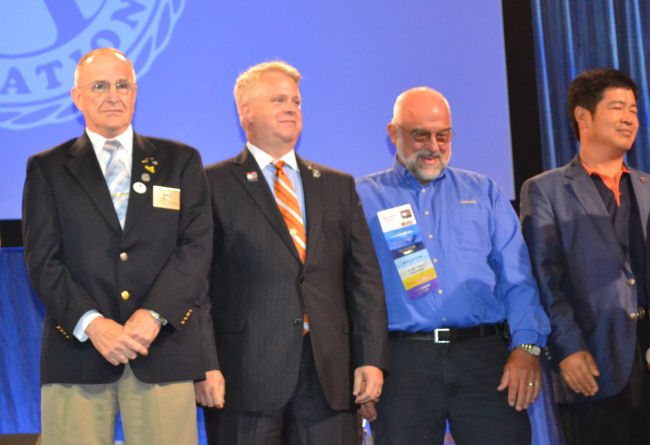 Immediate Past New York Gov. Michael Malark (left) was among those honored as a distinguished governor for 2010-11; also honored but not present was Past District Secretary Ann Sewert. Next to Malark is Past West Virginia Gov. Ken Dean, who also is a member of the New York City Young Professionals club.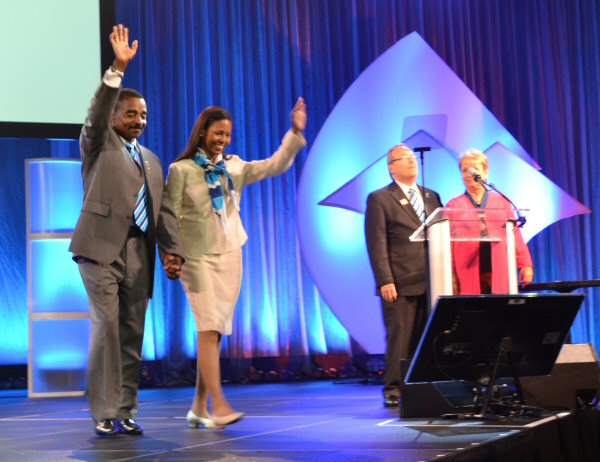 New York Gov. Bill Risbrook (left) and First Lady Lavonia Francis were introduced at Thursday's general session by none other than Kiwanis International President-Elect Thomas DeJulio, who is at the podium with his wife, Rosemary.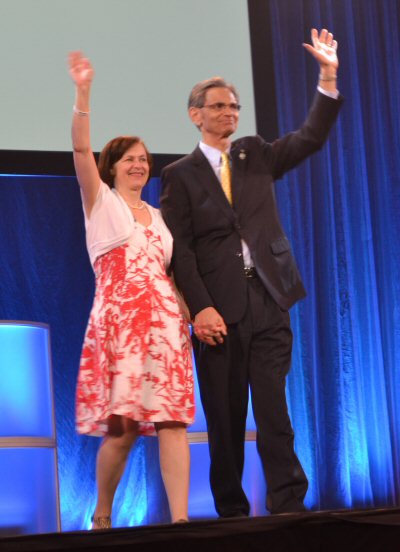 New York Past Gov. Peter Mancuso (right) and his wife, Karen. They were recognized for his role as the representative of the Kiwanis International Foundation to the Kiwanis International Board on the Eliminate Project.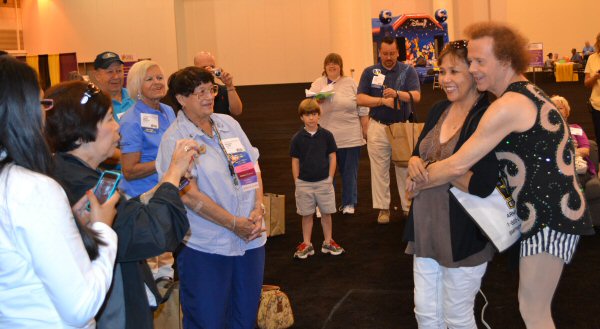 Richard Simmons made an appearance in the exhibit hall Thursday morning, drawing fans to have their pictures taken with him.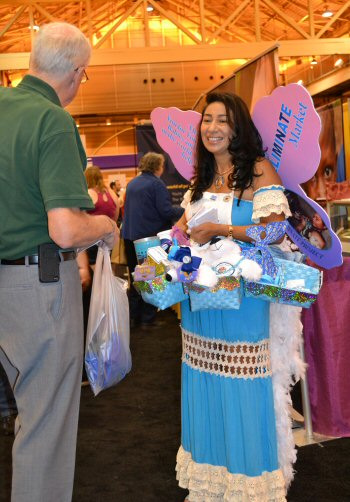 A spirited Eliminate Project volunteer selling items to benefit the Eliminate Project.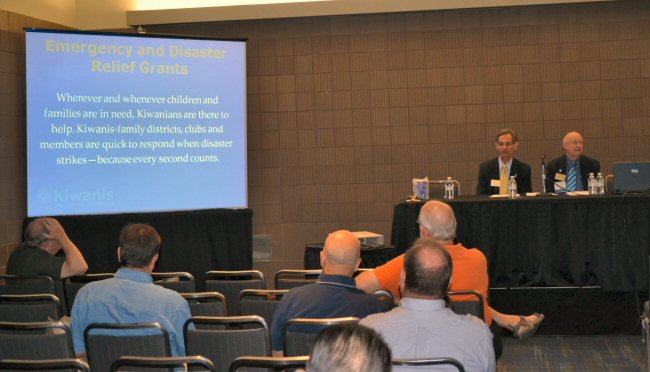 Kiwanis International Foundation President-Designate Peter Mancuso and Foundation President D. Hugh Siggins during a forum on the International Foundation.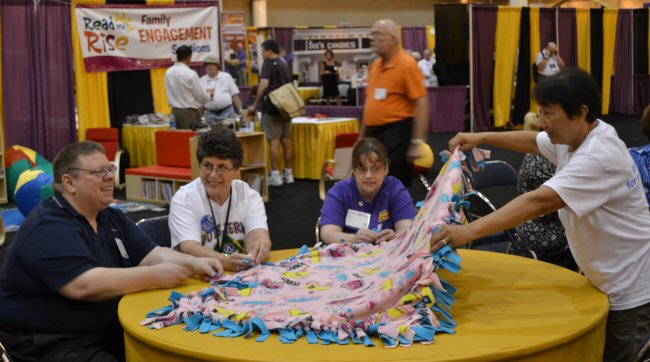 Volunteers working on blankets at a service project being conducted in the exhibit area.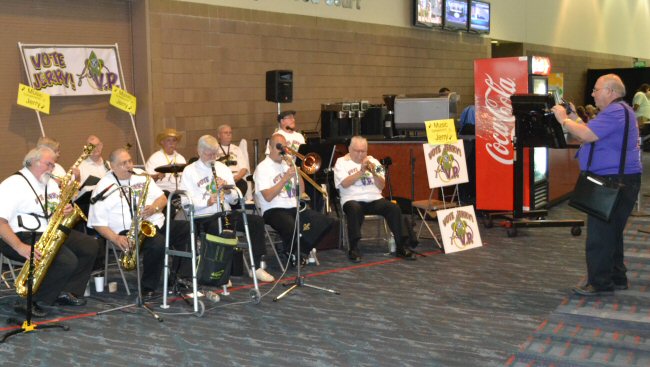 A jazz band entertained delegates on behalf of a candidate for office.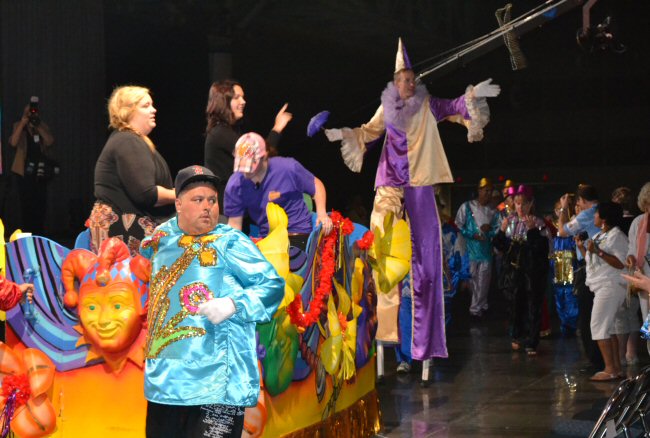 Thursday's general session started with a Mardi Gras parade.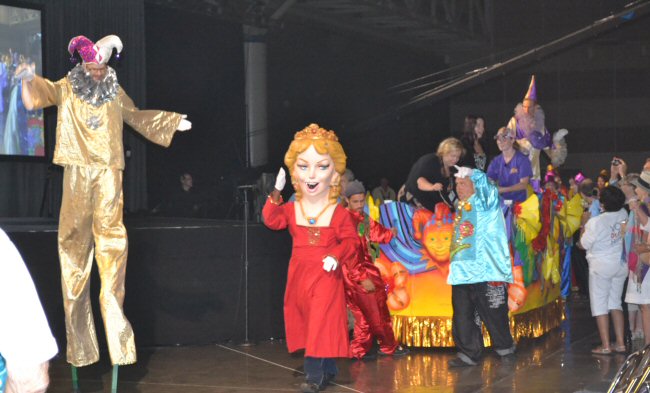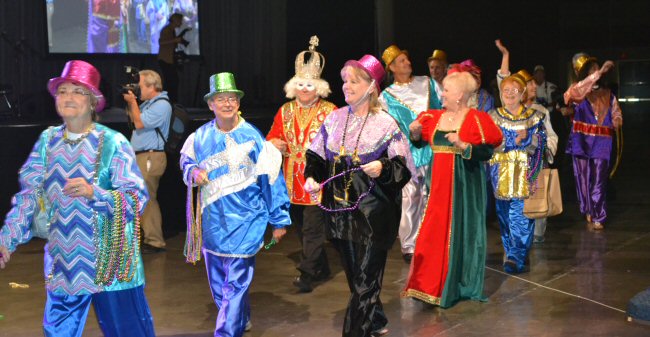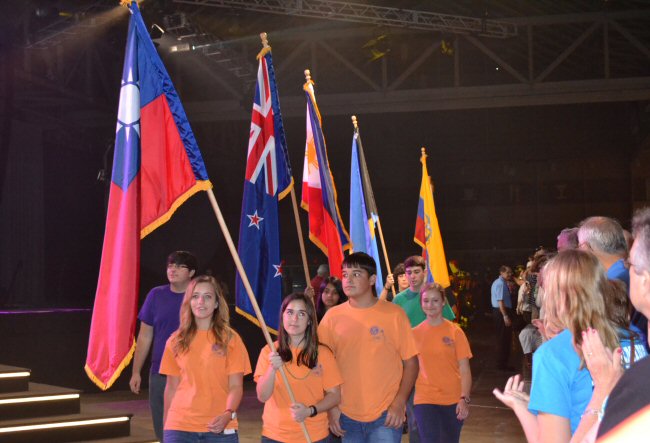 A parade of flags of Kiwanis countries.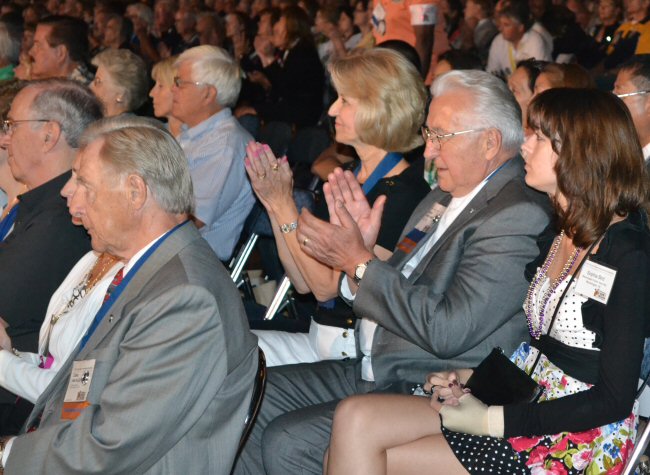 Past International President Gerry Christiano and his wife, Linda, (applauding) during Thursday's session.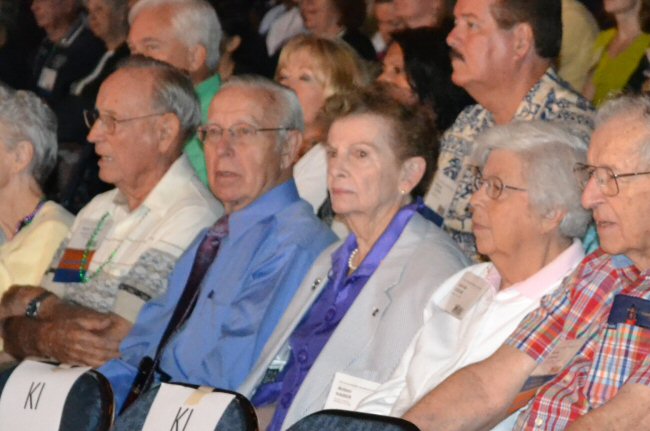 Past International President Anton Kaiser and his wife, Mim, (in the center) during the session.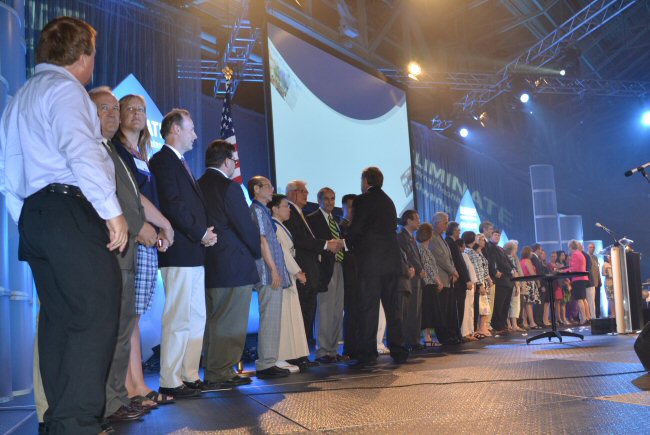 the applause of the audience and certificates from International President Alan Penn and Foundation President D. Hugh Siggins.